Professional tour guidance comes first
---
A unique motorbike experience can only be achieved with professional organisation and supervision. Your tour will be led by one of our guides, who is of course also an enthusiastic motorcyclist and has a passion for travelling on two wheels. He doesn't just know the roads of your travel region, but also its cultural and culinary gems. Above all, however, he is the type of person with whom you enjoy going motorcycling and who takes care of all the little things around a safe and smooth tour.
In addition to his many years of experience in guiding and supporting our groups, your guide is usually also trained and certified by the International Tourguide Academy of BMW Motorrad. In addition to his know-how on the motorbike, he is trained in both first aid and the rescue chain. It is common for your tour guide to speak at least English, Spanish and German.
Responsibilities of the tour guides
---
Guiding the groups on the daily motorbike stages
General tour briefing at the start of the tour and daily briefing on the special characteristics of the riding days
Control of the riding performance within the group
Control of the vehicles during the tour
Support of the group also off the riding
Contact person and assistance during the tour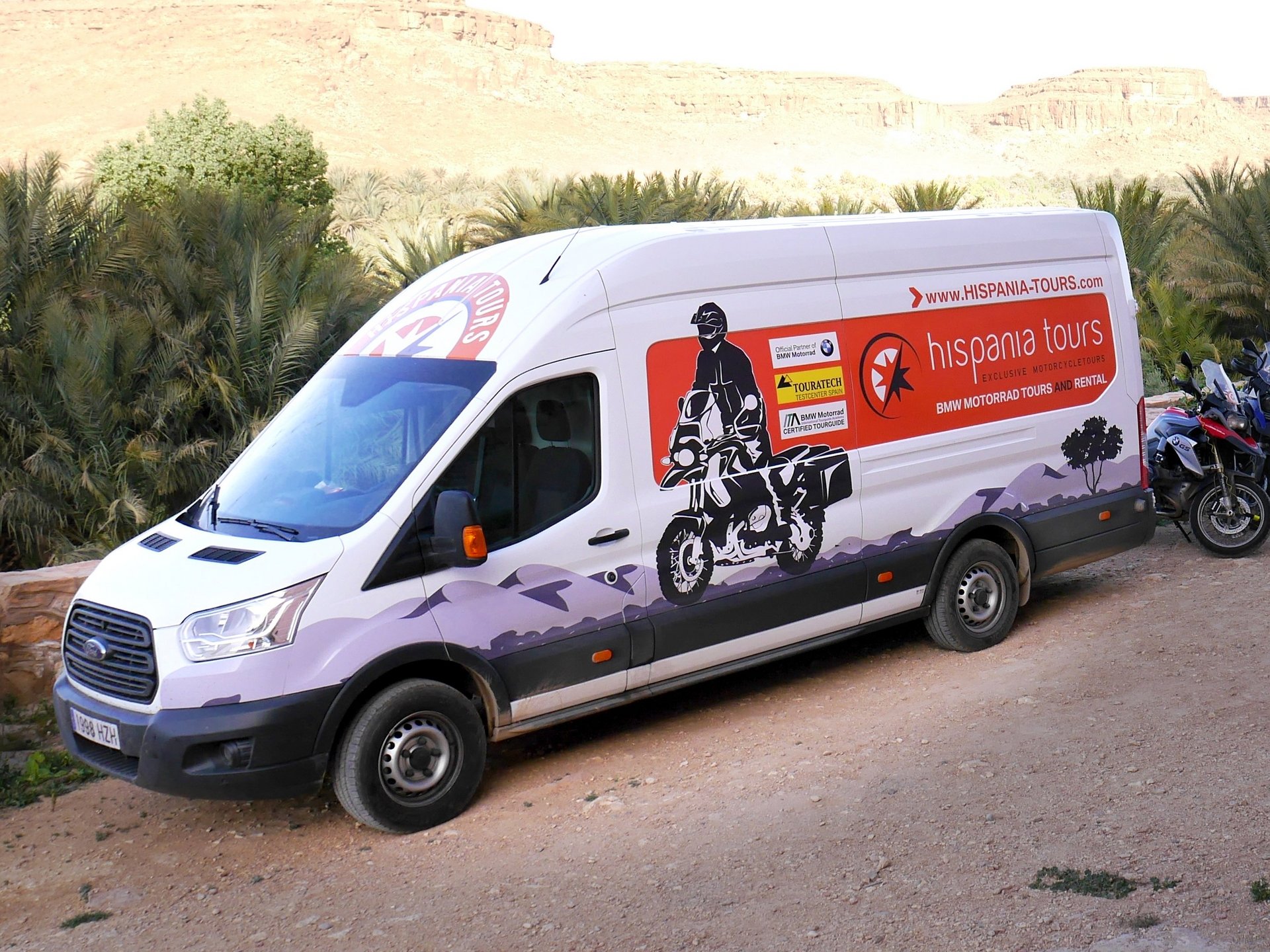 Full comfort with the tour bus
---
Most tours with Hispania Tour are assisted by a tour bus, whose job is to take your luggage to the nearest hotel. In the morning your suitcase is loaded onto the bus and in the evening it is already waiting for you in your room. This way you can concentrate better on the riding days and don't have to carry heavy luggage.
If your partner prefers not to spend the day on the bike, she/he can also travel on the bus and go directly to the hotel. In addition, there is always a spare motorbike and spare parts in the tour bus, which can be used in case of damage.